Digital Literacy Group
Mission Statement:
To develop, support and audit digital literacy across the Edinburgh Steiner School.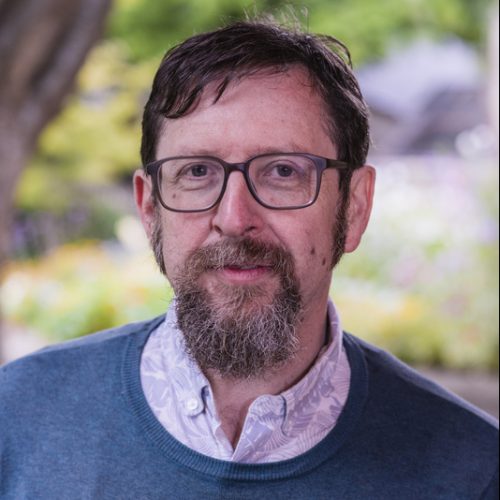 Bruce Houldsworth
Digital Literacy
Jamie Clarke
Digital Literacy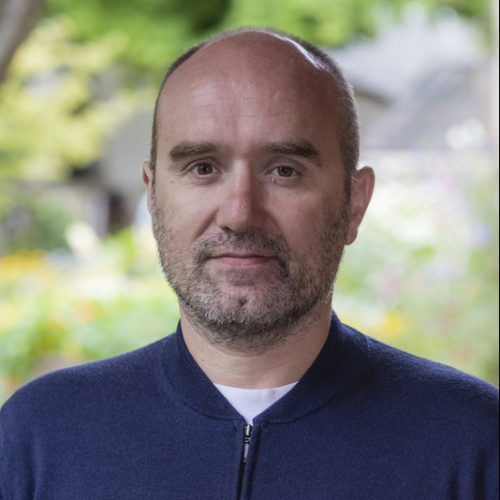 Iain Robertson Campbell
Pupil Support
Remit:
On a rolling basis, to develop and review a digital curriculum, making interconnected skills and links where necessary and appropriate.
In the modern world we are becoming digital citizens, and the School recognises that digital literacy is increasingly valued and expected in school leavers. Digital literacy is also an ongoing focus of national education policy.
The Steiner Waldorf ethos is sometimes perceived as being anti-technology. In fact, we rather aim to delay use of ICT devices until a developmentally appropriate age, namely from around the age of 12 and would like to see Class 12 leavers go into the world competent in a broad range of digital skills.
As a School, we are always trying to grow, learn and develop. Often this comes about through something being suggested for discussion at our weekly College of Teachers meeting, then going forward from there.  That's what happened in 2019 when a number of staff wished to discuss our approach to digital literacy.
Out of this discussion a working Digital Literacy Group has been set up to support development in this crucial area in the school, framing IT as a tool for work and creativity. The Group's remit is to explore ways in which age-appropriate digital literacy could be improved across the School, so as to properly prepare pupils to understand and use computer and media-based technology with confidence, but also critically and responsibly.
There has been an extraordinary pace of change recently, something with has been accelerated by the Coronavirus crisis:
All pupils now have secure email addresses
A Virtual Learning Environment is in place, and continues to be developed
Secure Wifi has been installed in school to support some lessons with enhanced elements of ICT
There has been extensive staff training in digital literacy
Resources have been updated and enhanced, including a stock of new Chromebooks being purchased from the Christmas Market Fund to create a lending bank of computer equipment ensuring that our older pupils are all able to receive an uninterrupted education come what may during remote and blended learning
Pupils in Classes 7 – 10 took part in an Internet Safety Workshop covering up skirting, sexting, taking photographs and legislation.
In lockdown, Class 8 created webpages from scratch to present their Class 8 Independent Projects, which would otherwise have been exhibited in the hall
In the first and second lockdowns, final year pupils presented their class 12 plays as radio productions (Around The World In 80 Days (2020, later broadcast on BBC 6) and The Kings Play (2021).
Embedding age-appropriate digital literacy is a key priority in the School's Improvement Plan (2021), noting:

there are potential benefits of appropriate online learning, file sharing, collaborative group work and digital communication. Aspects of working practices which became the norm during 2020 will be retained in the future.
additional allocation of lesson time (including Main Lessons) for computing and IT teaching in the Middle and Upper Schools.
The School now has established opportunities to construct meaningful age-appropriate project work, programmes of study and Main Lessons.
This work is supported by the European Council for Steiner Waldorf Education (ECSWE), the European organisation covering Waldorf education in the EU, who are currently working on a digital curriculum. The Steiner Waldorf Schools Fellowship  represents Steiner schools in the UK at ECSWE.
In October 2020, ECSWE held a Council meeting exploring digital learning. Invited experts presented ICT and media curricula from Germany, Switzerland and Hungary. Managing Director of ECSWE, Georg Jürgens and Dora Šimunović reported on the recent launch of the EU's Digital Education Action Plan 2021–2027. ECSWE has prepared inputs into the Commission's two public consultations and proposed a series of amendments to the European Parliament's report on Shaping digital education policies, that is currently negotiated in the CULT Committee.
ECSWE also hosted an online event 'Development oriented and age appropriate media education' during Lifelong Learning Week (2020). To support Council members in their work towards developing and implementing an age-appropriate and development-oriented media education in their home countries, the new competence-based ICT and Media curriculum from Switzerland was presented alongside its Hungarian counterpart and the German Brochure on Media education in Waldorf schools.