« View all events
Around The World In 80 Days – Class 12 Play
June 29 2020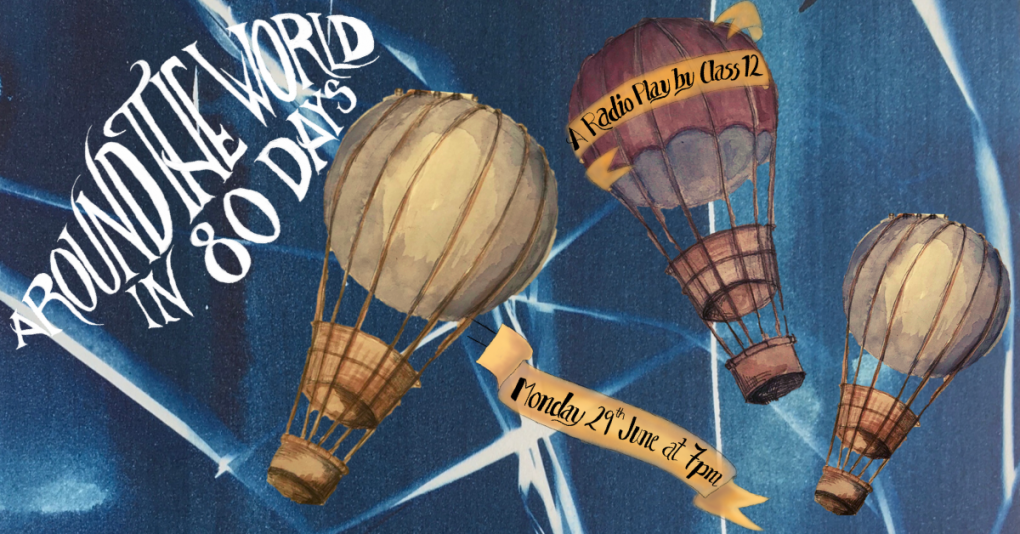 Listen here: Around The World in 80 Days
Prepare to be taken on a worldwide adventure without even leaving your home. 
Based on the novel by Jules Verne, Class 12's radio play Around the World in 80 Days narrates the story of Phileas Fogg, a gentleman of mathematical precision, and his journey to circumnavigate the globe.
Set in 1872, this was no easy feat, with trains, steamships and sometimes even elephants as the only available means of transport.  Moreover, all this rested on a wager of £20,000 with the gentlemen at the Reform Club, the equivalent of over 2 million pounds today. Will he make it? Join Class 12 in their production of Fogg's adventures at 7pm on Monday 29th June to find out!
Check out the Class 12 production blog