Extra Curricular Clubs
There is an evident need for our pupils to engage in meaningful activities beyond the school day. In response, our Extra Curricular Activities Programme provides pupils with opportunities to use lunchtimes, and Clubs that try wherever possible to dovetail the end of the school day to focus on hobbies. It is hoped this will be both enriching for the children attending them, and convenient to parents too. Clubs are booked in termly blocks. It is possible to join mid-term, availability depending.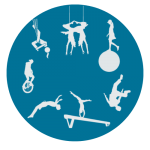 Gymnastics, Acrobatics, Circus Arts & Aerial Club
There are three separate Gymnastics Clubs held in the School hall, with a maximum of 25 pupils and two-three instructors. The Club includes exercises on bars, beam, floor, and vaulting horse, as well as the tumble track, silks, trapeze, human pyramids, walking globe, juggling, unicycle and diablo. Learn more about the Club and coaches.
Tuesdays: Classes 3  & 4
Thursdays:  Classes 5 – 7  Performance Group (by invitation)
This Club offers pupils the opportunity to gain their Level 1 – 3 in road awareness. The Club begins on campus and progresses on to local roads. It will involve learning the safe / cycle / quiet Edinburgh routes; and how to navigate busier journeys.
Tuesdays: Classes 1 – 3
Fridays: Classes 4 & 5 Classes 6 – 8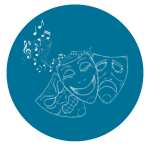 Drama & Musical Theatre
Led by LAMDA-tutor Margot Renssen:
Wednesdays: Classes 1 – 2   Classes 3 – 6   Classes 6 – 8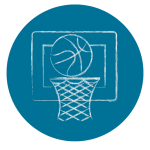 Basketball
Monday Clubs (due to begin after half term on 1st November 2021 – demand depending) are open to up to 14 pupils in the School's Sports Hall. Instructed by Basketball Coach.
3.15pm – 4.15pm Classes 6 – 8 Basketball 4:15pm – 5.15pm Upper School Basketball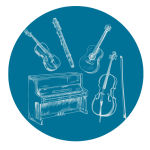 Music Lessons  – on campus
Lessons can be taught on campus, during the school day. Appropriate lesson time discussed with pupil's Class Teacher.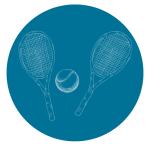 Tennis   
Mondays: 3.15pm – 5.30pm. Classes 5 – 9 Summer Term. Join Club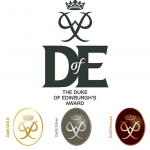 Duke of Edinburgh (DofE) 
Classes 9 – 12 have the opportunity to complete their Bronze, Silver and/or Gold award throughout the year, involving physical, skills, volunteering, expedition sections.
Wraparound is offered Monday – Friday until  5.30pm (Kindergarten is 3:15pm – 5pm).
During the School Day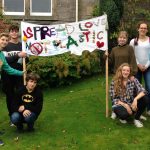 Environmental Action Group
Pupils & teachers – Thursdays 13.00pm – 13.50pm (Anne Jardine's Room).
Taught voluntarily by a parent of the school, this lunchtime yoga in the Eurythmy Room is open to up to twelve participants from Class 6 upwards, including teachers, staff and parents. By donation to the Bursary Fund or Growing Spaces. Will begin soon.
Meet once a month. Next meetings will be held on: tbc
Contact: Chair.StudentCouncil@edinburghsteinerschool.org.uk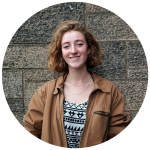 Current Chair: Roseanna Holbrook (Vice Chair: Sasha Nell)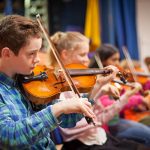 Lower School Orchestra
Pupils from Classes 5 – 6 who play an instrument are invited to play in the Lower School Orchestra.
All pupils in Lower School are taught to play the pentatonic flute and recorder. Class 3 upwards are encouraged to start a second instrument of their choosing. Class orchestras are formed and, where possible, timetabled as part of the curriculum.
   Senior Orchestra
Pupils from Class 7 – 12 pupils are invited to play in the Senior Orchestra.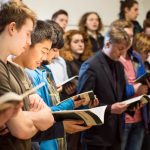 Lower and Upper School Choirs
Music has always been integral to the Steiner curriculum and its ability to raise academic standards is now becoming increasingly documented. Choirs for all pupils in Class 5 upwards are timetabled as part of the curriculum. Both choirs regularly perform at school events, assemblies and the Christmas Concert.
Proposed After-School Clubs:
Resources will be focused on those clubs with the highest demand. To note interest in any of the below proposed clubs, or to suggest a Club to be considered for the School's After School Programme, contact: ESSClubs@edinburghsteinerschool.org.uk