School Lunches
Autumn Term 2023: School Lunches (Ordered a week in advance)
Learning to bake using organic ingredients starts in our Toddler Group and continues through our Kindergarten, Lower School and Upper School. Our school is a rare example of school which emphasises sustainability and the belief in self reliance.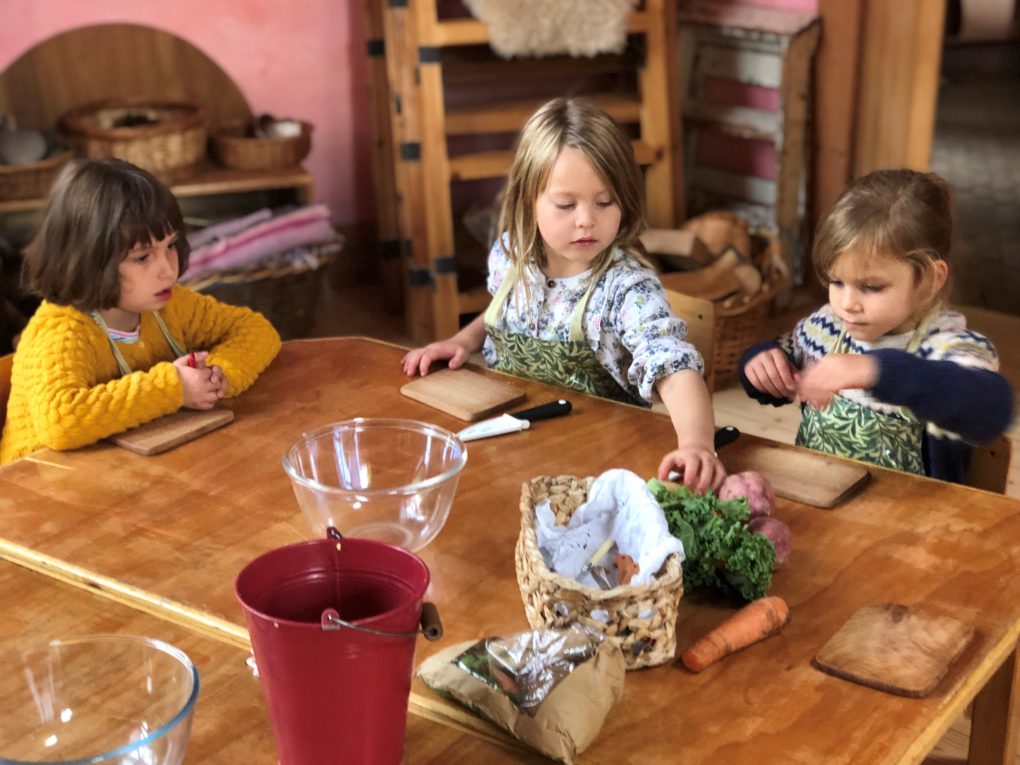 Uniquely, it is the Upper School pupils at the school who prepare the school meals four days a week. Running the school canteen as a business allows pupils to learn about food provenance, as well as teamwork, marketing, budgeting and organisational skills. Pupil involvement helps to emphasise the importance of sourcing quality, local and organic ingredients and is built into the school's curriculum.
Pupils receive in-depth training at the start of the year to cover food preparation and handling, hygiene, storage and health and safety. Their profits help to fund a cultural trip at the end of their education. A daily main course is offered, including seasonal vegetable soup, pasta, stone-baked organic pizza and baked potatoes. Fresh organic fruit is also offered every day and produce is often sourced from the school garden.