« View all events
Three Kings' Play
Fri February 4, 2022
Suitable for age 12+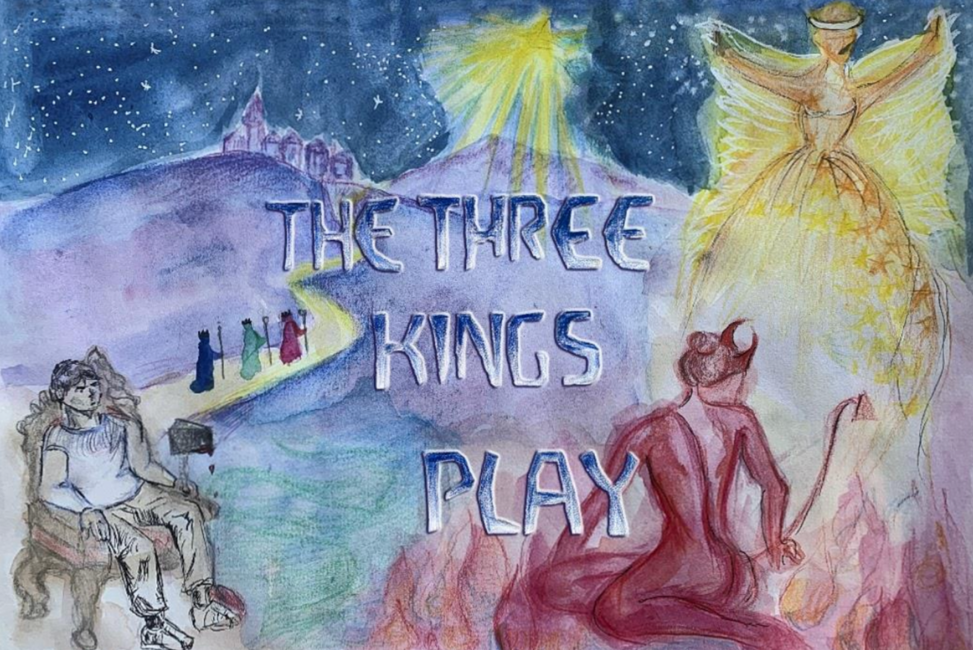 The Kings' Play is the third play in the Oberufer play cycle and tells the tale of the journey of the three kings in search of the Christ Child.  It also tells of Herod's angry and bloody actions. Traditionally performed by Class 12 to pupils in Class 6 upwards.
A second evening performance is offered to parents and the wider public. This will hopefully be on Thursday 3rd February at 7pm, Covid measures permitting. 
We invite those of you who are Class 6 and older to listen to the special radio play production made in 2021.  
Listen here:  Three Kings' Radio Play 
Please note, this is not a production which is suitable for those of Class 5 age, or below.  We ask that you respect this request.
You can read more about the production of this radio play during lockdown: From under the duvet: Class 12's radio play