« View all events
Michaelmas Festival
Thu September 29, 2022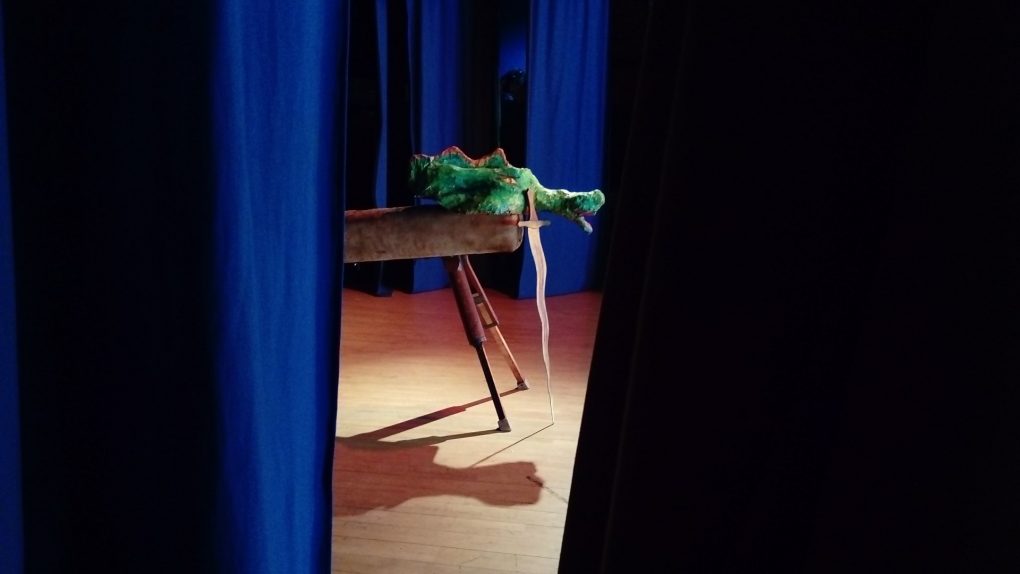 Throughout the year, Edinburgh Steiner School celebrates festivals to connect us with the cycle of nature, establish a yearly rhythm for the children, and strengthen our community. Children will hang their year and their time on the things that are important to them.
Children will hang their year and their time on the things that are important to them. And these will usually come in the way of birthdays or celebrations that they hold with their families. By celebrating the festivals throughout the year Waldorf schools are giving them a framework to hang their lives on during that time so that they can feel safe and secure knowing what's coming next.
Michaelmas is the first festival of the academic year in UK Steiner Waldorf schools. It traditionally is a highlight of the School calendar and an opportunity for the entire school to come together in an assembly, view a collaborative play from Classes 2 – 4 in which a group of villagers, with the help of St Michael, tame a fiery dragon, and break bread together in the School Hall. We are reminded that as the cold days of winter approach we will need to draw on our internal strength and self will. In recognition not everyone is able to enjoy a healthy balanced diet, since 2015 the school community have collected over 565kg of much needed foodbank items for Edinburgh Food Project, where an alumnus is a volunteer driver.
Teachers, pupils and parents are encouraged to wear red in celebration of autumn and the harvest; and ordinarily families would be invited through the school gates to join in the festivities. All come together to join in singing St Michael's Harvest Song.
Sadly, for a second year parents remained off campus following stringent covid measures; and the assembly and play took place in our mature gardens within a protected conservation area of Scotland's capital. With many families choosing for their children to not have an online presence, Classes 1 – 3 sang this song in their Class bubbles to share with the wider school community.
Michaelmas, which began as an equinox and harvest festival in the Middle Ages, is also traditionally a feast to honour the archangel Michael. In Judaism, Christianity and Islam St Michael is a symbolic leader of the force of good over evil and courage over cowardice. The celebration of Michaelmas teaches the importance of overcoming fear and strengthening resolve.
Each pupil must face their own difficulties in life, both internal and external, and Michaelmas both educates and empowers the children and young people to find the courage to take on and defeat their personal dragons. And so, we celebrate Michaelmas in the Waldorf tradition to remind ourselves of the strength we need in the coming season and in our personal lives to defeat darkness and let hope prevail.
St. Michael's Harvest Song
In autumn Saint Michael with sword and with shield
Passes over meadow and orchard and field.
He's on the path to battle 'gainst darkness and strife–
He is the heavenly warrior protector of life.
The harvest let us gather with Michael's aid;
The light he sheddeth fails not nor does it fade,
And when the corn is cut and the meadows are bare
We'll don Saint Michael's armor and onward we'll fare.
We are Saint Michael's warriors with strong heart and mind,
We forge our way through darkness, Saint Michael to find.
And there he stands in glory; Saint Michael, we pray,
Lead us into battle and show us the way.
2021 Michaelmas Programme
Classes 2 – 4 perform their traditional play about the taming of a fiery dragon as part of the assembly.
Upper School Choir.
Class 9 pupils give the School a talk about the foodbank project.
Whole school join in singing the grace 'For Health and Strength'
Michaelmas breakfast served around the lawn. (Pupils do not need to bring a snack on Wednesday – the shared breakfast will be provided by the School).
The celebrations will end will the song 'Night is Past'. Lessons resume (11am).
Each Class contributes a task to the celebrations, for example Class 1: table decorations, Class 5: the Harvest Table, Class 6: jugs of juice, Class 7: collect Vegware paper cups, Class 8: compost the leftover fruit, and Upper School pupils: warm the breakfast of rolls and wash the fruit.
Scholar's 5th Year As Food Bank Volunteer
Retired former pupil, Bill Irving, aged 75, continues to give his time to Edinburgh Food Project (formerly Edinburgh North West Foodband) for as long as his former School has been donating.
Bill attended the school – then known as Rudolf Steiner School of Edinburgh – from the age of 4 in Kindergarten all the way through, graduating in 1963. Bill says of his volunteering: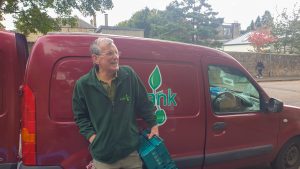 "I need to be doing things in retirement."