Do you organise trips and outings?
Outings are a vital part of our education: from short, local trips into nature in the Early Years, to cultural excursions, museum and farm visits, and extended residential trips to national and international destinations for older pupils. Outings are about experiences, and each experience—which might involve practical, experimental or project work – is carefully planned to fit with a particular stage of the Steiner curriculum.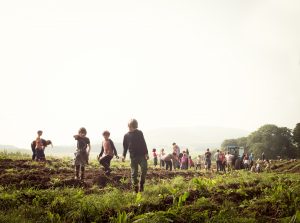 For example, pupils in Class 3 visit a local biodynamic farm on several one-day trips throughout the year to harvest potato, onion and carrot crops and milk two dairy cows as part of their Farming Main Lesson. In Class 9, pupils return for up to two weeks to wild camp and help sow crops and experience life on a working Demeter organic farm.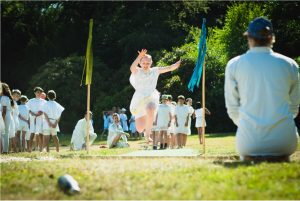 Class 5 study Ancient Greece as part of their Main Lesson programme, and attend a Waldorf Olympic Games along with other Class 5's from across the British Isles. Over four days in June they camp out in the grounds of another school, live and eat like ancient Greeks and compete together in events such as wrestling and running.
Class 6 Visit Hadrian's Wall as part of a 2 or 3 days 'outward bound' school trip.
In Class 8, pupils take part in a 4 – 6 weeks exchange with a German or French speaking class in a sister Waldorf school.
Class 10 embark on two weeks work experience, as well as taking various excursions connected to their Main Lesson Programme.
Another example might be Class 11's Main Lesson in Surveying. To complete this course, the whole Class spend 5 days in the Highlands collecting accurate data using theodolites and measuring tapes to create a scale map of an area of the Cairngorms.
Class 12 round off their school career with a cultural trip to an international destination, such as Greece or Malta, for one to two weeks in July.
Every Class will have at least one outing each year.