Friday Market
The much loved Friday Market will return, with a very different flair. Having paused for more than two years through the pandemic, it will gradually unfold to become a bustling market where families can come and eat lunch, pick up their groceries for the weekend and socialise with Steiner Waldorf 'neighbours'.
Sadly, our staple Garvald West Linton Bakery is unable to return for the foreseeable future. Instead, individual Classes will be hosting a stall weekly, each with a 'theme'; and all proceeds from that stall will go to funding their Class trip.
Independent stallholders who share the School's ethos may also apply to join the Market.
PAYMENT: Contactless and cash payments will be accepted on each stall. You can also pre-order from each stall's online shop below as they join. Stall open 1pm – 2pm on Fridays during term time.
Sausage Rolls – Hosted by Class 12
Garvald Home Farm sausages in Garvald Edinburgh organic rolls (£3). Vegetarian alternative available. Available from the School Kitchen window.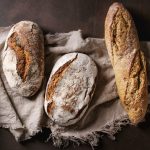 Bakery  – Hosted by Class 11 
Offering organic, local produce from Garvald Edinburgh's Bakery, 1.5 miles from the school gates. Hand-kneaded loaves made fresh that morning, complimented by Organic tray bakes. cakes and biscuits.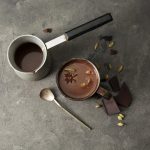 Coffees & Teas  – Hosted by Class 9
Coffee, Dark Hot Chocolate and Teapigs Teas will be served from the Wee Kitchen window. Take-home Teapigs packages also available.
Preview – buy at Friday Market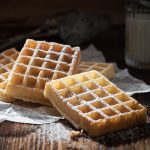 Organic Waffles – Class 8
Made to order, with a selection of toppings.
Deli & Refillery – Hosted by Class 6
Suma & Greencity items (e.g. oats, raisins, flour etc)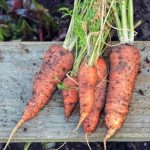 Veggie Stall  – Hosted by Class 5
Selling East Coast Organics and Garvald Home Farm Veggie & Fruit boxes and loose, grown on local biodynamic farms. Smoothies freshly blended also available. Please do become a weekly regular! You can to help us get your order ready and judge quantities with a 
Pre-order
(Produce can be carried home in biodegradable caddy bags that can then be reused for your food waste!).
Weekend Organic, Free Range Eggs & Whole Chickens (with giblets) & Aberdeen Angus Beef Mince 
Hugh Grierson Organic, Free Range, Local Whole  Chickens (with their giblets – perfect for the stock) / ECO's Organic, Free-range Eggs / Pure Bred Organic Aberdeen Angus Beef Mince.
Reloved Stall
Second-hand Steiner suitable quality clothing, bikes, unicycles and more. Proceeds going to Bursary Fund.
Waldorf Stationary
Pencils, crayons, books etc – available to buy to replenish supplies or buy as gifts
INDEPENDENT STALLHOLDERS:
Weleda Stall 
Hosted weekly by Wellbeing Advisor, Maria Astleithner-Fusseis
Garvald Home Farm
Wool and lamb meat, as well as surplus from the garden, will be available to purchase at this weekly stall. The farm follows biodynamic principles of agriculture. Demeter certified potatoes and carrots grown on the farm can be bought from the Fruit & Vegetable Stall (above).
Friday Markets dates:
A u t u m n   T e r m
Nov 4th, 11th, 18th
Dec 2nd, 9th, 16th
S p r i n g   T e r m
Jan 13th, 20th, 27th
Feb 3rd, 10th, 17th, 24th
Mar 3rd, 10th, 17th, 24th
Term ends Thurs 30th Mar
S u m m e r   T e r m
Apr 21st, 28th
May 5th, 12th, 19th, 26th
June 2nd, 9th, 16th, 23rd, 30th
Term ends Wednesday 5th July
Contact Friday Market Organiser, Sarah Miller, on 0131 337 3410 Ext 3 or email: friday.market@edinburghsteinerschool.org.uk