« View all events
Whisky & Oysters Evening with BROAR Brothers & Charles Maclean 
Fri April 17, 2020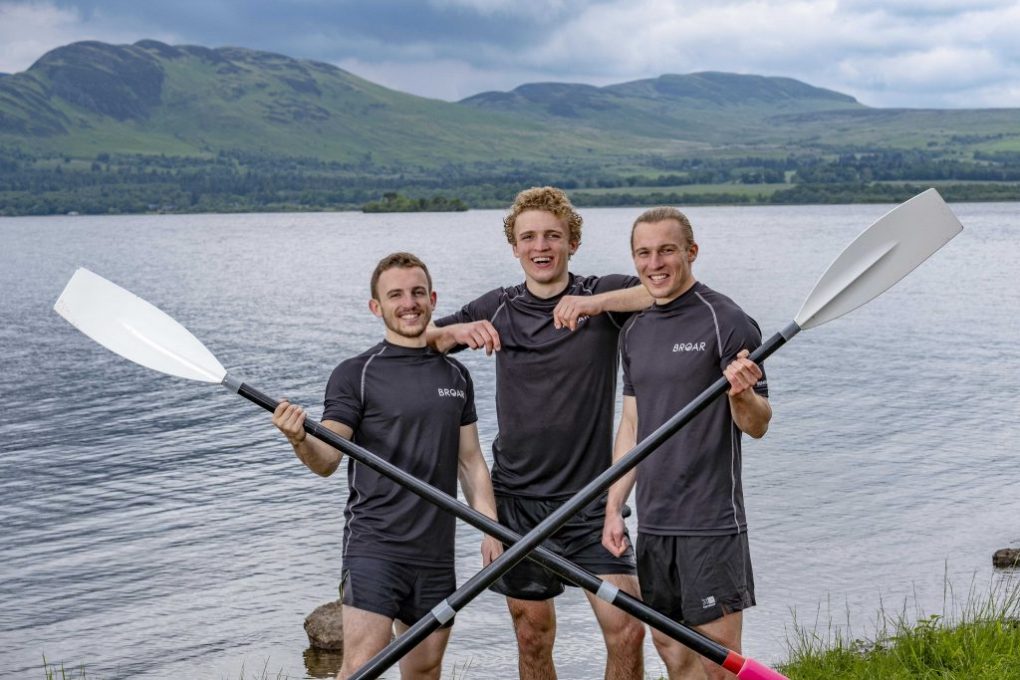 Trio of former pupils set three world-records rowing 3,000 nautical miles across the toughest seas. Lachlan, Ewan and Jamie, known as the Broar Brothers touched land in Antigua on 9th January 2020, becoming the first three brothers to row any ocean. At age 23, 25 and 27, they also became the youngest trio to row the Atlantic. Setting off on 13th December, 35 days, 9 hours and 9 minutes on, they now hold the record as the fastest trio also, beating the previous record set by almost a week.
We followed the Maclean brothers' 3000 nautical mile voyage from the Canary Islands to Antigua in the West Indies, regaling the unimaginable challenges they faced to a whole-school audience. Now, the pupils will hear from the brothers themselves about their experiences in a special assembly for the Lower and Upper School pupils on Wednesday 26th February.
By competing in the Taliskar Whiskey Atlantic Challenge, they hope to raise £250,000 for Scottish-based charity Children First, and Feedback Madagascar.  Edinburgh Steiner School is honoured to support this multi record breaking feat, hosting a whisky & oysters (or vegan camembert & seaweed  pairing) evening with two of the three brothers (Lachlan remained in Antigua, getting a job on a boat, sailing the Mediterranean).
Whisky & Oysters Evening with BROAR & 'whisky man' Charles Maclean 
The former Lower School siblings welcome you to join them, and their world-renowned 'whisky man' father, Charles Maclean, for an evening that will start off with three whisky pairings with Scottish fresh oysters.
This will be followed by a talk by the brothers about their challenging feat, rowing across the toughest ocean, and making three-world records as they landed on the shores of Antigua.
There will also be an auction of one of Charles Maclean's specially blended whiskies, as part of the brothers fundraising efforts  – watch BROAR's fundraising drive, pillaging for whisky up the West Coast as they warm up for the epic row in the short film The Great Whisky Pillage for the full story about this unique bottle.
Tickets are £25 per person. All proceeds going to the brothers' two chosen charities: Feedback Madagaska and Children First.
Visit BROAR's fundraising page
To read more, visit:
An audience with BROAR (February 21, 2020)
Trio of former pupils to become first three brothers, and youngest team, to row an Ocean for charity (January 13th, 2020)