« View all events
St Nicholas Visits The School
Mon December 6, 2021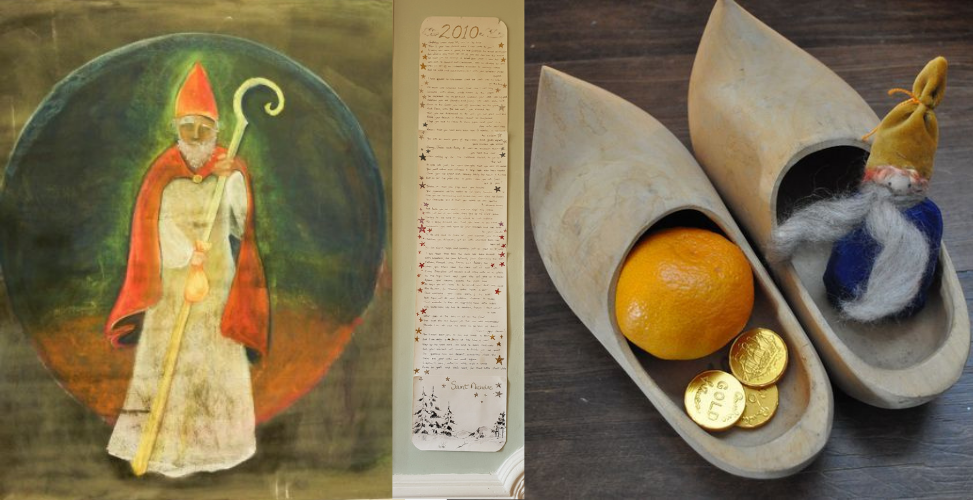 Saint Nicholas is often celebrated in Steiner Waldorf Schools, at home and in many parts of Europe.
The role of Saint Nicholas during Advent:
(Saint Nicholas) is an archetypal figure of heavenly wisdom and is the forerunner of Santa Claus, whose very name is reminiscent of St. Nicholas. Santa Claus, however, is a more earth-bound, incarnated figure who dwells with elves in the North Pole.  Though he, too, if full of love for the children, his gifts are more of a material nature, even though he comes on Christmas Eve, a time of profound spiritual giving. 

One can understand how he arose in our more materialistic, secular age, and one can hold him a positive way for the sake of the children who love him so, but one can also create a place in the Advent season to bring the original, more heavenly St. Nicholas to the children." (An Overview of the Waldorf Kindergarten, as edited by Joan Almon).
Saint Nicholas Day is on Monday, December 6th, when children typically leave out a clean shoe the night before. They wake up to it filled with small gifts.
St Nicholas will also visit the door of each classroom in the School, dropping off a small gift for each child and a scroll with a poem inscribed on it for the Class (penned anonymously by their Class Teacher).