« View all events
SQA Certification Day
Tue August 9, 2022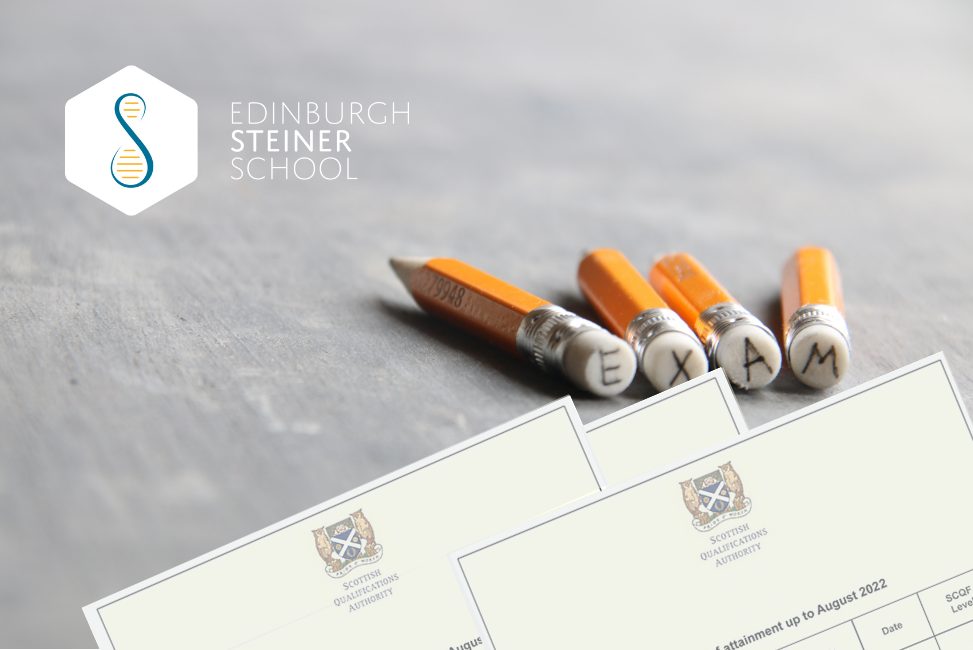 The SQA exam results day has arrived, and the School is here to support pupils.
Mrs MacDonald-Russell and Mr Pugh will be in school to take calls and offer support for anyone who needs help with their exam results – or with their onward destinations.
Call the School on 0131 337 3410 or ema
il Mr Pugh or Mrs MacDonald-Russell if
you need to talk through results or their impact on your next steps.
However you feel today when your certificate arrives, remember that exam results are only one part of your achievement as a learner; and the School is hugely proud of your achievements!
ESS does not select on academic ability and there is no entrance exam to join the School. Our curriculum ensures that irrespective of exam choices, pupils receive a broad education which encompasses science, the arts, crafts, languages and humanities through the Main Lesson Programme, unique to Steiner Waldorf education.
Pupils here start formal learning at ESS in their seventh year – up to 2.5 years later than mainstream P1.
AND YET…
Our Upper School perform well above the national average academically, benefiting from exam subject ratios of between 5 – 8 pupils to one teacher.
In 2021, we celebrated a 100% pass rate in the face of months of disruption and uncertainty to education.
Academic excellence allows our young people 'lift-off', but it is our creative approach to learning which really encourages them to fly.
Further reading: