« View all events
King Winter's Tale
Wed December 15, 2021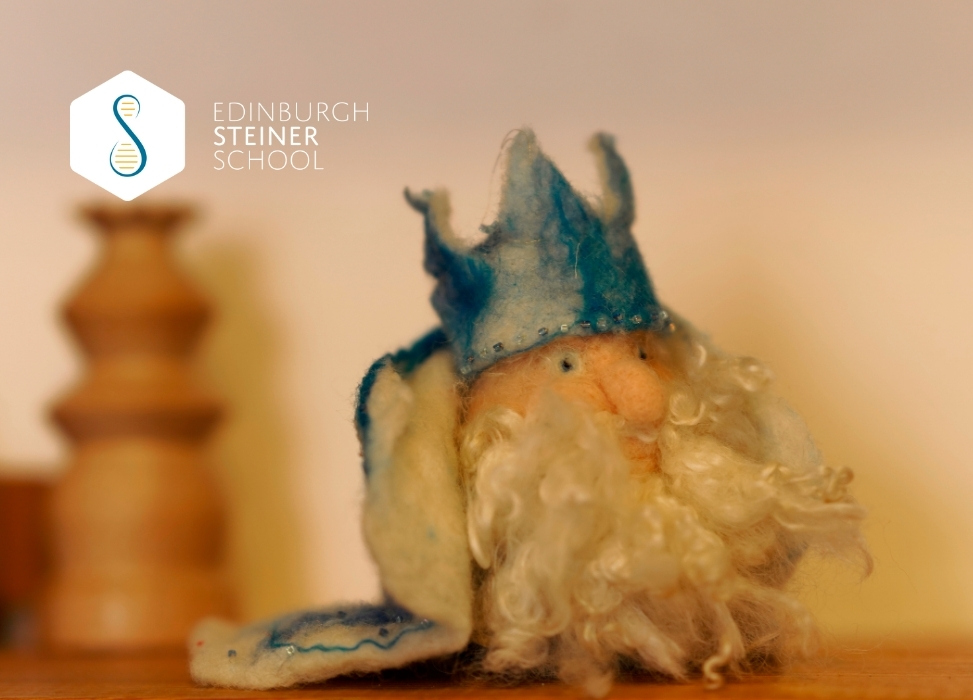 We are delighted to announce that King Winter will be performing for the older pupils in Kindergarten, and Classes 1 and 2 during school time.
Versions of this traditional story are often told in Steiner Waldorf schools in the winter months, loosely based around Elsa Beskowand's 'Ollie's Ski Trip'.
King Winter is one of the highlights of the children's activities at Edinburgh Steiner School's annual parent-led Christmas Market, welcoming over 2,000 people through the gates. Each year, a Kindergarten room is transformed into an enchanted forest, with scores of real Christmas trees creating a pine-smelling pathway to a throne, where King Winter is sitting, an array of cushions on the floor waiting patiently for little children to take their place.
This year, professional storyteller and Steiner parent, Alexander Mackenzie has written his own version, and will perform it solo to the children from the School Stage, spreading some Christmas cheer.
During the Online Christmas Celebration in 2020, this was professionally recorded in the School's Theatre Hall to offer an audio version families can download and listen to at home. For those children (and parents) unable to enjoy King Winter's performance in person, a beautiful audio version will be available here.