« View all events
Into The Heart's Unknown
February 24 2020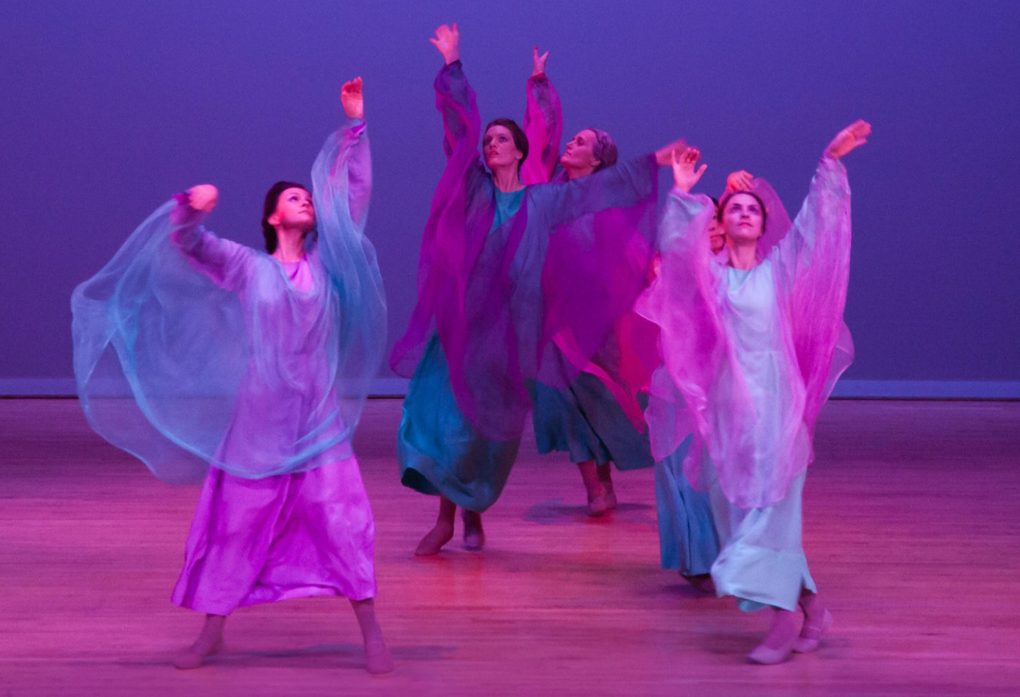 "How can we become beings more capable of love in our conflicted world? Do we dare to be refashioned, surrendered, and ennobled through the heart's high calling? Into The Heart's Unknown brings us again and again to the thresholds of transformation, inviting us to consider the harsh, unexpected, and divine elements at work in the great and mysterious passage of our becoming. Through a whimsical charade of temperamental relationships, the nature of love is further elaborated in the second half; with an opening foray into Shakespeare's fairy kingdom and concluding with Frederic Chopin's beloved Ballade in G minor."
Eurythmy Spring Valley Ensemble will next month present 'Into The Heart's Unknown' to an evening audience open to the public on Monday, February 24th, at 7pm – 9pm (with an interval), in the School hall. There will also be special performances to the pupils during the school day.
Please reserve seat(s) for evening performance through Eventbrite by following the link here:  Tickets
Capacity 300 people. Tickets: Suggested £15 donation (£10 Concession). Collection by donation at the door by Anthroposophical Society, with proceeds going to the ESV Ensemble.
To learn more about the internationally known performing Ensemble, whose campus is within the oldest anthroposophical community in the U.S, visit  Eurythmy.org.