« View all events
Online Christmas Celebrations
28 - 29 November 2020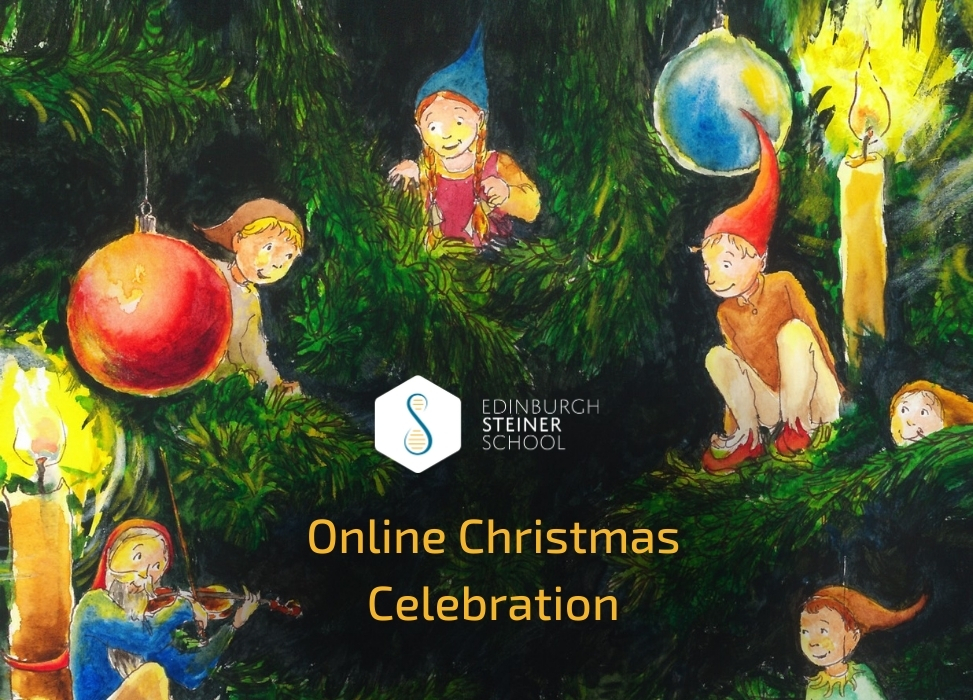 We have created an Online Christmas Celebration of family-friendly festive events to help you to bring a bit of Christmas Market magic to your home. 
We lovingly adapted festive favourites to suit the challenging times we are living through. The King Winter tale will be safely told in person to some of the younger members of our school community, but you can also download a recording to listen to with your family at home.  Online you will be able to join us for sing-a-long carols, a raffle, craft and wellbeing workshops and a pop-up craft shop. All events are free or by donation.
'Elves' drawing for Online Christmas Celebration event poster by alumna, Lizzy Mikietyn. 
View: Programme of Events
Book workshops now: Online Christmas Celebration website 
Buy raffle tickets now: Christmas Raffle 
The Christmas Market is a cherished Steiner's tradition, a wonderful way to start the festive season and an important way in which we raise funds for our school.  This year though, when so much suffering due to the pandemic is evident, it seemed that we should share some of our good fortune with the wider community. 
This year,  we have chosen to support Health in Mind, which supports mental health in Scotland by providing a wide range of services and courses to support people and enable them to make a difference in their lives. We are also supporting The Yard, which provides adventure play services for children and young people with disabilities and their families. They have locations in Edinburgh, Dundee and Fife, where they offer creative and inclusive play, alongside wraparound support for the whole family.  Each of these organizations will receive 25% of the proceeds we raise from the Online Christmas Celebration. 
The remaining 50% of funds will add to the richness of school life for all of our children and young people. In the past contributions have been used to refresh the books in the school library, purchase the beautiful grand piano in the hall, and buy sturdy bike shelters, climbing equipment for kindergarten, and sewing machines for art and handwork. Most recently funds were used to buy a stock of new Chromebooks to create a lending bank of computer equipment, ensuring that our older students are all able to receive an uninterrupted education come what may. (See Christmas Market Spending Group)
Help spread the word by displaying our festive event in windows (PDF) or share paper-free on social media (Facebook / Instagram / Twitter).