« View all events
Shepherds' Play
14 - 16 December 2021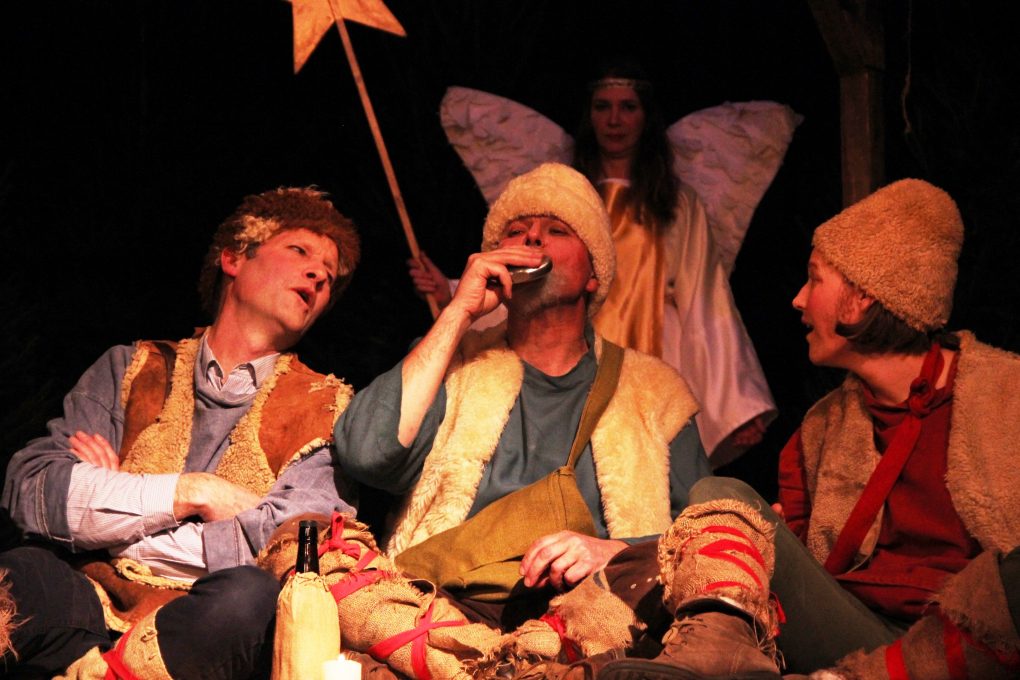 The Shepherds' Play, full of humour, is performed to the whole school. It follows the three shepherds in their search for baby Jesus.
"Am I not the first? I thought so to be. But Huckle and Muckle before me I see."
This year, there will be two school performances. On Tuesday before the end of term, the older pupils of the school will gather in the school hall to watch the Shepherd's' Play. The cast will then give a second performance on the Thursday to the younger pupils.
The play is also presented to the wider school community and the general public in an evening performance. Sadly this is not permitted in 2021, owing to the ongoing Covid measures for schools in Scotland.
The performers are drawn from both staff and pupils, and there is much secrecy around the casting, which is not revealed until the day; offered as a gift to the pupils of the School from their teachers.
CAST of Director, Pianist, Costume, Angel, Star Singer, Joseph, Mary, 1st / 2nd / 3rd Innkeepers, three shepherds: Gallus, Huckle & Muckle as well as Crispin not yet revealed.