Farming in the curriculum
20th September, 2018
"Every primary school in Britain should be twinned with a farm to give school children a clear understanding of how food is produced, says TV naturalist Chris Packham." Edinburgh Steiner pupils, from age 8, get their hands in soil on a local biodynamic farm; later spending two weeks ploughing fields, milking cows and harvesting crops.
Farming is part of the Edinburgh Steiner School curriculum. In Class 3 pupils study a Farming Main Lesson, part of which is a visit to the biodynamic Garvald Home Farm in the Borders. Class 9 traditionally begin the new session with an extended visit of two to three weeks, during which they undertake a wide range of work, and gain a real sense of the day to day graft of food production, as well as the environmental impact.
Our holistic and cross-curricular approach to education, develops responsible, creative and freethinking young people, who will contribute to society and a sustainable environment with vision and purpose.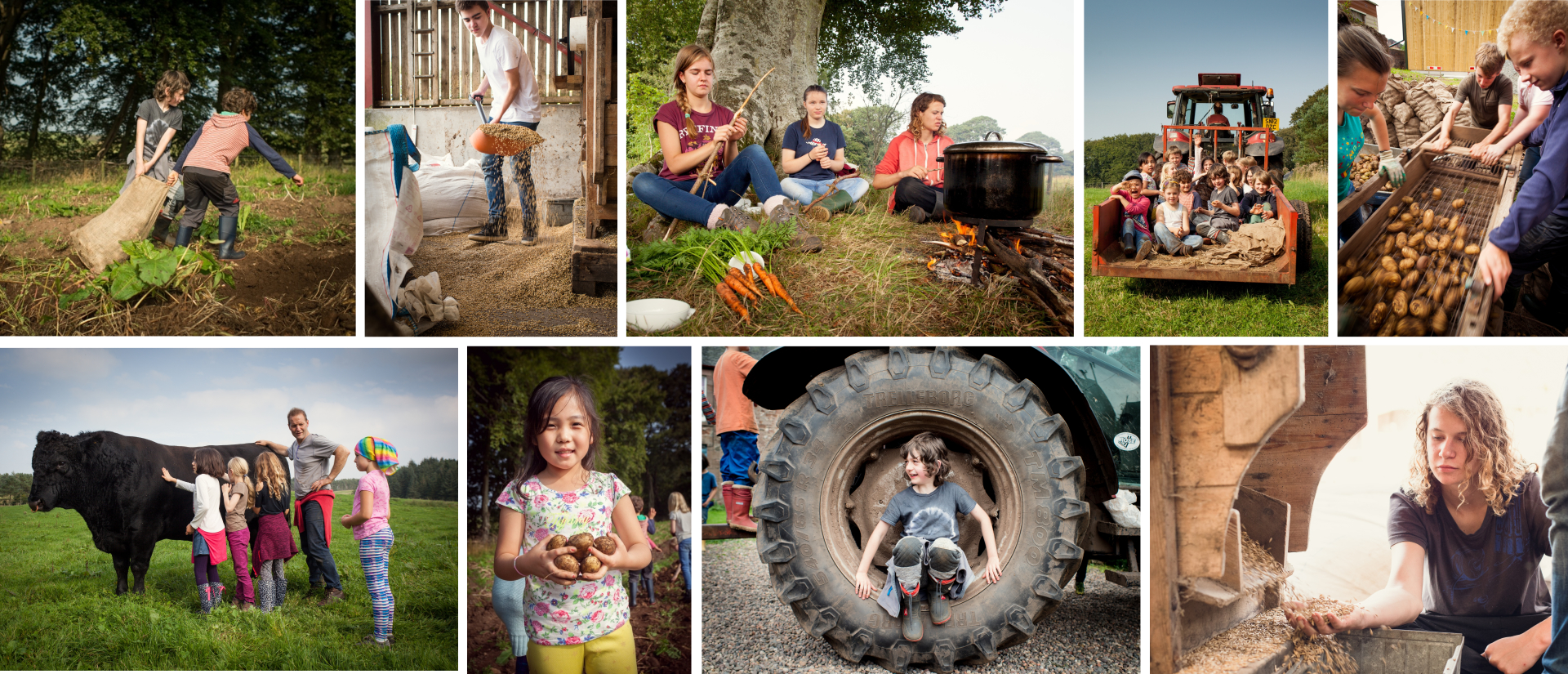 The children not only pursue academic learning, achieving results high above the national average, but also engage in many practical and creative lessons, which develop skills invaluable to their future. In addition to their hands-on experience of farming, pupils get weekly gardening lessons, where they are given the opportunity to tend to their own plots and are encouraged to use the self-grown and harvested fruits, vegetables and herbs to prepare school meals. This reinforces the teaching of sustainability and the belief in self-reliance.
Chris Packham calls for every primary school to be paired with a farm – and for a tax on pesticides (read article here). Biodynamic agriculture is a form of alternative agriculture very similar to organic farming, employing compost as fertilizer and avoiding most pesticides, incorporating concepts drawn from the ideas of Rudolf Steiner, founder of the  internationally recognised Steiner Waldorf school curriculum and biodynamic principles, encouraging farmers to look to the cosmos before planting and harvesting crops. The biodynamic calendar is based on the positioning of the stars and the moon.