Bafta-nominated actor, producer & philanthropist receives honorary doctorate for his charity work
30th May, 2019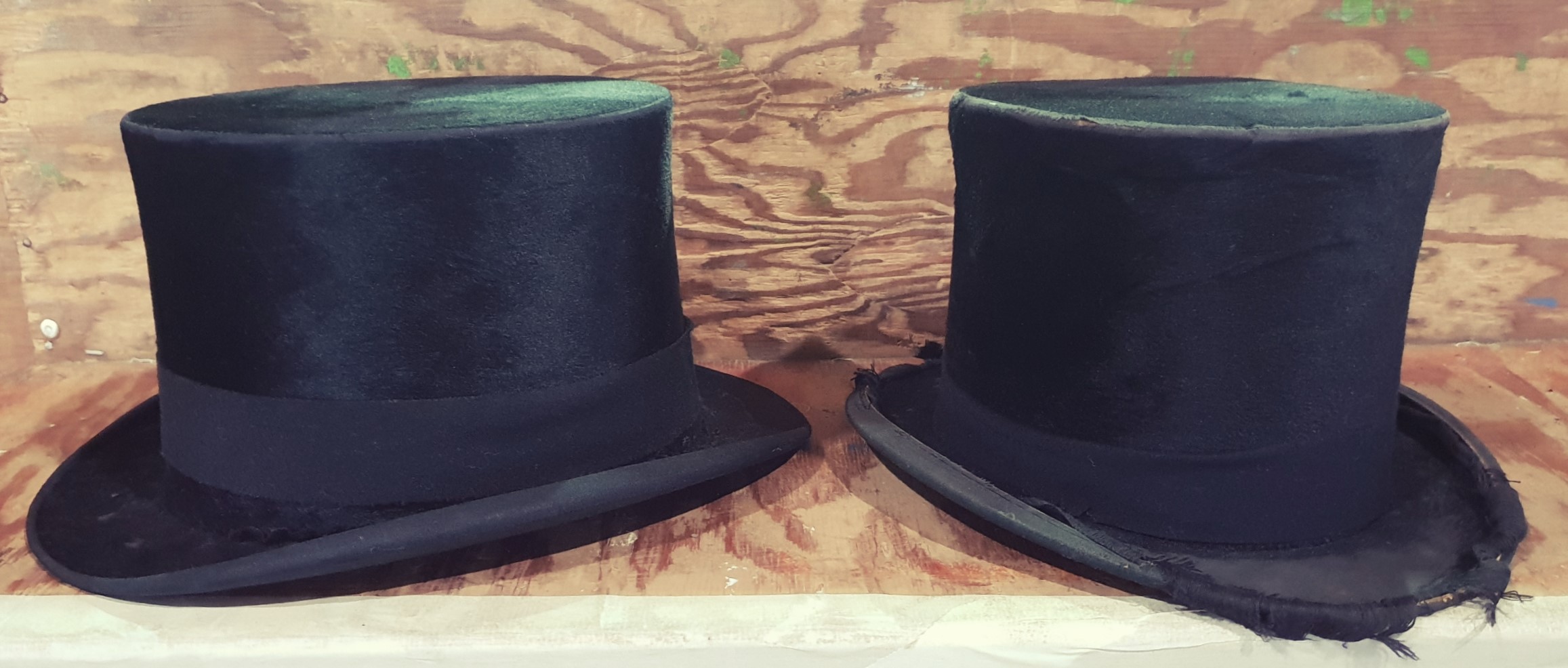 Edinburgh Steiner school is very proud of our former pupil and esteemed actor turned producer too, Sam Heughan. His first major acting role was quite possibly the infamous character of Bill Sykes on the school stage in 1993. Great to see his ongoing philanthropy recognized in this way.
Setting up his own charitable foundation My Peak Challenge four years ago – 'rooted in the belief that we can all effect positive change in our lives while helping others. It's about reaching outside of your comfort zone, finding something that you don't think you can do, setting a challenge, preparing for it and ultimately achieving it' – it has raised millions this year alone for Bloodwise.
Sam Heughan, best known for his acclaimed leading role of Jamie Fraser in Outlander, set and filmed in Scotland, is currently making Season 5 of the worldwide successful TV drama series; and this time round he is producing it too.
Playing the Highlander in the Jacobite era has won him and the show multiple awards and a mention in The Simpsons. He is due to join Van Diesel on the big screen next year; with whispers of a Bond casting too. Heughan attributes much of his success to doing theatre as a youth.
Drama plays an important part of life at the Edinburgh Steiner School. It is a medium that can empower children on an individual level as well as encourage greater social cohesion as a class. From Kindergarten to Class 12, all pupils work on and perform pieces that range from fairytales to Oscar Wilde and Shakespeare.
When Heughan isn't acting, producing, reading scripts, on a promotional tour or exercising, he is an active participant in a number of different charities. In addition to being the Patron of Youth Theatre Arts Scotland, Bloodwise benefit greatly from his public support. Back in 2011, he got behind the charity and is now  president of the group's chapter in Scotland, raising £2.2 million this year alone. Much needed funds are raised through his non-profit organisation My Peak Challenge.  You can read more about his charity foundation here.
Heughan, a pupil of the school from his teens, leaving at the end of Class 12, is to receive an honorary doctorate from Glasgow University in recognition of his artistic success and his charitable work. In July he will receive the honour at the university's Dumfries Campus, which is close to where the actor grew up before he moved to the Capital and soon joined Edinburgh Steiner School. The full article in the Scotsman can be read here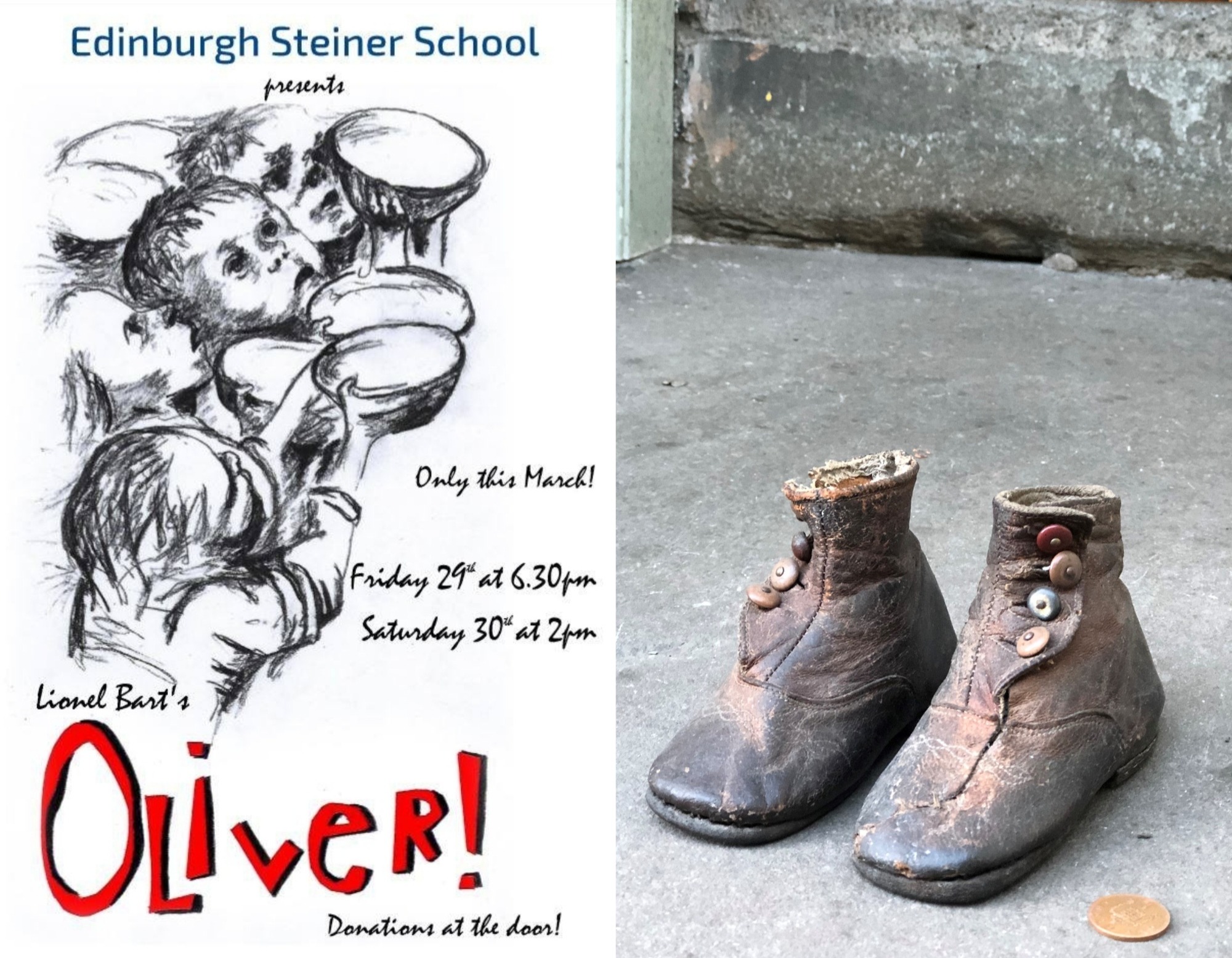 In 1959, British composer and playwright Lionel Bart wrote the music and lyrics to a musical play that later became highly prized; considered today as being one of the best musicals of all time. Yet it took Bart months, and twelve rejections, before Oliver! finally premiering in the West End the following year, delighting the critics.
The musical is based upon the novel published as a series in 1839. Written by Charles Dickens, Oliver Twist follows a young boy who seeks his fortune on the streets of London. The story publicised the various hypocrisies and contemporary social evils, including child labour, the workhouse, and the recruitment of children as criminals. Full of greed and corruption, sarcasm and dark humour both the books and the musical features a host of immortal characters including Fagin, Bill Sykes, The Artful Dodger and of course, Oliver. The musical has since been performed in thousands of schools, including our own, incorporating songs that are unforgettable and wonderful to sing along to (even for the tone-deaf).
Like the 180 year old book and the 60 year old stage script, our stage too celebrates another decade under its belt since being put to paper.  In 1979, 40 years ago, it was constructed on paper only, depicted in architect drawing. The hall and theatre were built with the help of dozens of our community rolling up their sleeves, completed the following year; and is just days younger than Sam Heughan. To mark these anniversaries, our fourth major production of Oliver! came to the stage in March, drawing actors from both Lower and Upper school pupils as well as the school choir.