« View all news
Toddler Introduction To Steiner Waldorf Early Years
October 8 2021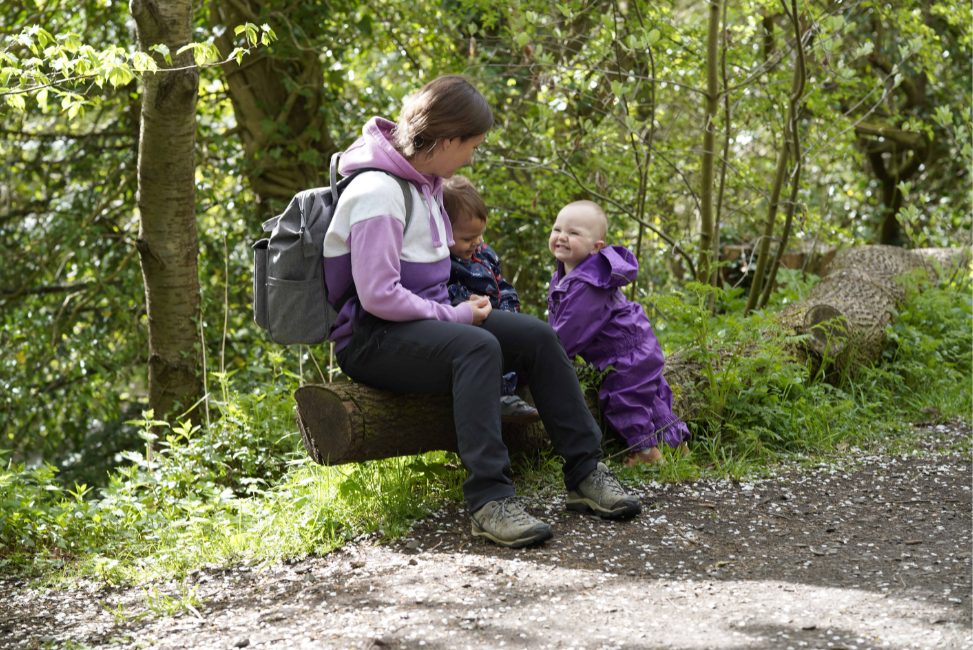 Parent & Child groups can help build a child's emotional confidence at their own pace. Our Steiner Waldorf groups welcome up to eight toddlers with their parents, grandparents and carers (baby siblings also welcome); with bookings being taken now for Groups starting after the autumn Half Term.

From Wednesday 27th October, Toddler Groups will take place a stone's throw away from Edinburgh Steiner School's campus at Napier Road, EH10 5AZ.  Beautiful mature private gardens of a 19th Century villa offer an outdoor setting with fruit trees, a tire swing and spacious grounds abundant with wildlife. Shelter from rain and wind is provided by a marquee and there is access to toilets.

Steiner Waldorf education is imbued in a harmony with the seasons. The weekly session promotes a healthy lifestyle as children are taught from a young age that participating in daily exercise shouldn't be prevented by the weather – an attitude they will carry into their adult life.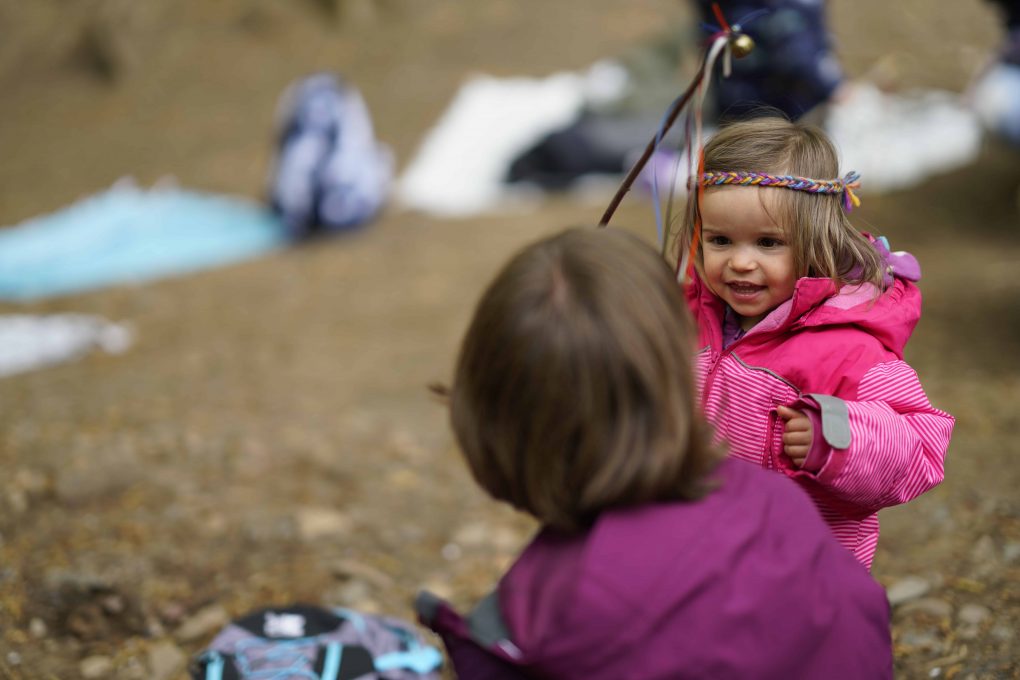 With food, materials and structure provided by an experienced Steiner Waldorf Early Years Leader, parents are offered a nourishing environment for secure attachment to blossom; given the opportunity to focus on bonding with their toddler: eating together, singing together, spending time together.
The morning is propelled by a strong rhythm and transitions are nurtured with repetition and reverence similar to a simplified Steiner Waldorf Seedlings and Kindergarten morning, with periods of alternating between free movement and play and adult led activities. The children can observe the Waldorf leader and their parent/carer in their meaningful activities while moving in and out of their own play much as they would do at home – a bridge between the familiar and the next stage.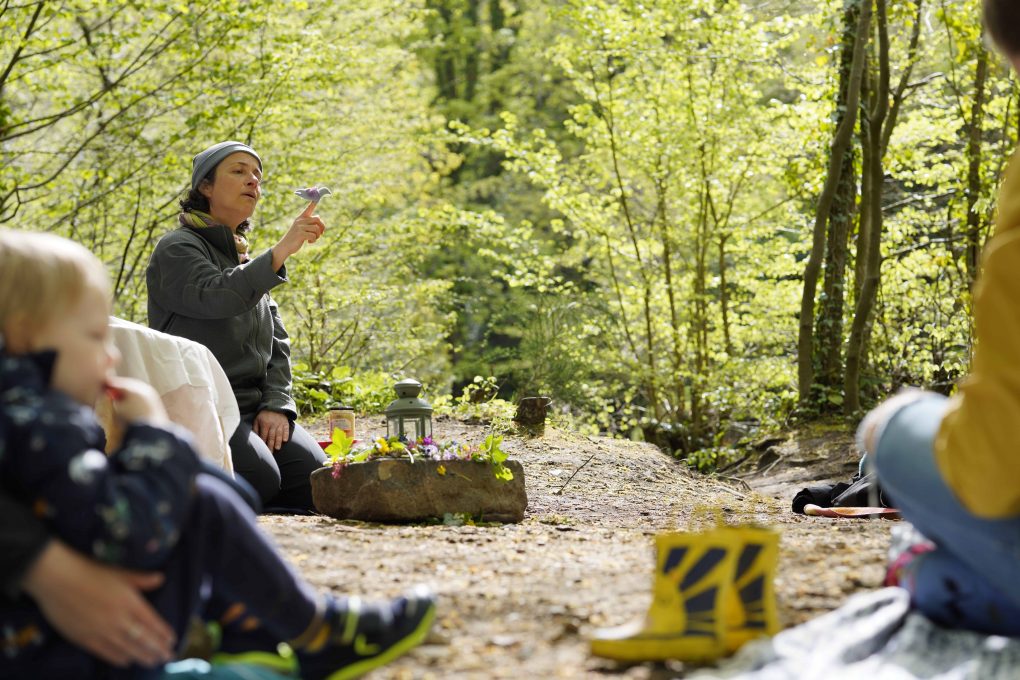 Joining in with songs and rhymes, listening to a simple storytelling, and sharing a snack together help the children to learn how to participate in a group. Taking part in Circle time (or ring time), the children learn and recite verses and poems with actions; developing oral language skills and concentration in an unhurried manner. The simple rhythm of the session reflects what children will come to expect from a day in Seedlings or Kindergarten; and provides the parent with an introduction to the Steiner Waldorf approach to early childhood education.
The child meets new people, which allows for a safe test of separation from their parent/carer – an important trait for building confidence in children, encouraging them to be independent from an early age.  In the forthcoming Spring Term we hope to offer opportunities for Toddler Group children to make the first steps away from their parent towards Edinburgh Steiner's Seedlings, creating a harmonious transition from parent to Steiner Waldorf Teacher, where children can begin attending two or more mornings a week independently from age 2. This can gradually increase to five days a week up to 5pm at your family's own pace.

In normal times, Steiner schools encourage families to spend time on campus regularly with other families, through festivals, assemblies and the Friday Market. Being brought together with other like-minded parents creates the sense of community and belonging and we greatly look forward to welcoming parents through the school gates as soon as it is safe for us to do so. In the meantime, the ordinary venue for our Parent & Child groups – the Toddler Hut – continues to support the School's Growing Spaces Project, providing much needed curriculum space for our growing Early Years provision whilst the new Seedlings building is being built. We envisage the West Coach House will be completed by the Spring in time to welcome children into the new second Seedlings Group from their second birthday. (Book an individual family tour and join the Seedlings waiting list).
Whilst off-campus, the Toddler Group environment continues to be designed to be pedagogically and spiritually enabling, rich in natural resources that have multiple, flexible uses. This employs a child's imagination. The Groups are an opportunity to learn how to share, take turns, and generally get along with other children – all things that will aid them later in life in Seedlings, Kindergarten and then school. With over 2,000 sister Steiner Waldorf Early Years settings and around 1,200 schools in some 90 countries worldwide based upon the internationally recognised educational principles of Rudolf Steiner, there is a rich international parent body and over 30 languages spoken.
Book now to begin after half term: edsteiner.org/toddlers.
Gift: A place on one these wonderful Groups can be given to a family of a young child as a birthday or Christmas present. Booked in Half-termly blocks, Autumn or Spring blocks can be selected from the dropdown menu, following the link above.