« View all news
First School Trip Of The New Term Into Nature
September 23 2020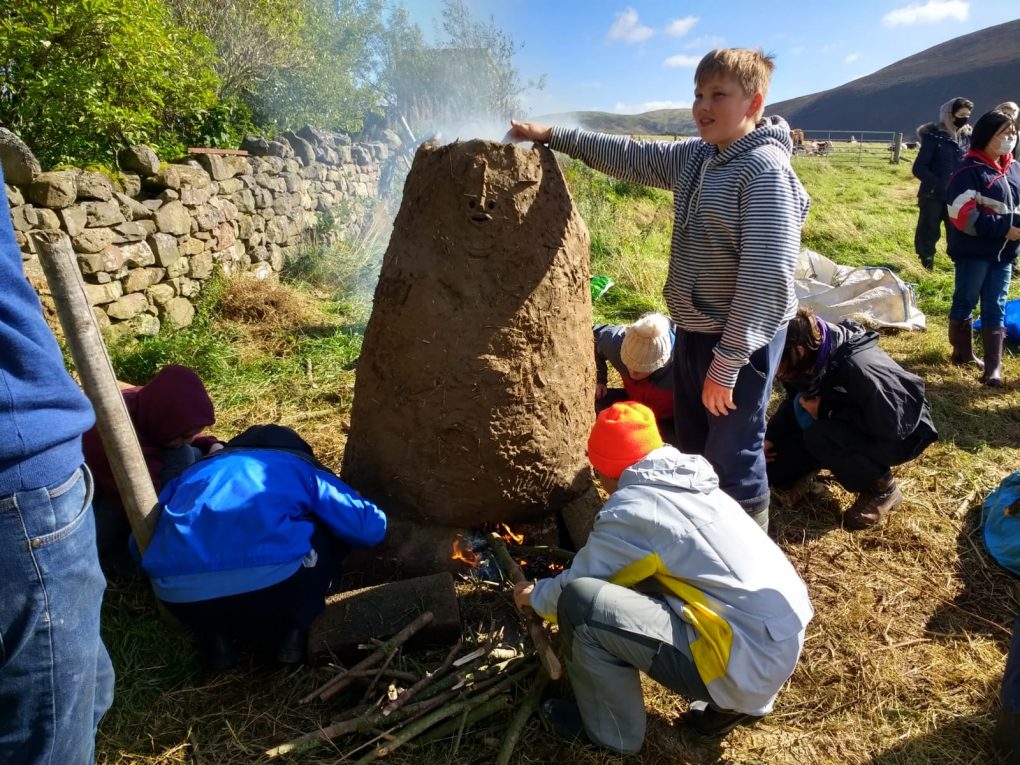 Timetables continue to adapt to the many and changing restrictions so as to keep the learning environment safe; and Class 8's current science Main Lesson is no different.
This year the School was commended for conservation in the curriculum by District Conservation Architect Peter Ranson of Historic Environment Scotland. Subject matter is revealed in a three-fold manner: artistic and emotional capacities (feeling), practical skill-building capacities (willing) and through the intellectual capacities (thinking): heart, hands and head.  Our 13- to 14-year-old pupils this term are crafting chemistry, learning about the important Lime Kiln Cycle.
Each year, pupils undertake a 4-day trip off-campus into the Pentlands to gain hands-on experience making limestone mortars. Returning to school grounds, these skills are then enhanced by building a primitive kiln. The Class use this oven to clay-bake organic pizzas as a fundraising initiative to fund their 4-week Class Foreign Exchange with a German or French Waldorf Class. This exchange practically applies their foreign language fluency developed from the age of six.
Class 8's teacher since Class 1, Mrs Barbara Scott this year made sure the Lime Kiln trip could go ahead. Having a well-established relationship with her pupils and a strong connection fostered between parents and herself, she knew her group of twenty children would be up to the challenge of adhering to the Covid-19 measures worked out to make it feasible: typically an overnight-stay, the Class instead travelled to Harlaw Reservoir each day. It is an outdoor setting, with plenty of fresh air; working in collaboration with Youth Vision, a non-profit organisation working with communities in Edinburgh.
"The pupils made a beautiful lime kiln, which was then lit, and burned to temperatures hotter than would be expected as it collapsed into a small oven-shape", said Mrs Scott; adding: "It produced an amazing whitewash."