« View all news
Outstanding Exam Results in Sciences and Art
September 7 2020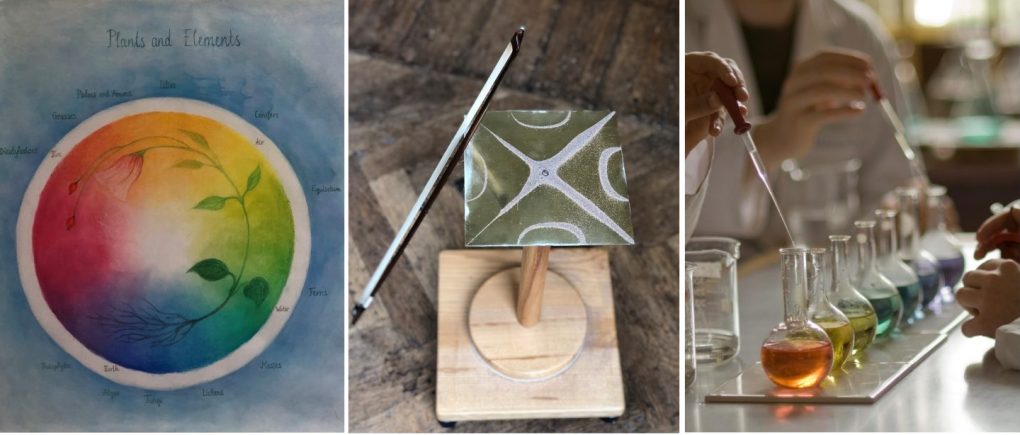 National exams are taken in Classes 10, 11 and 12, with a mixture of English GCSEs, National 5s, Highers, Advanced Highers (Art) and Integrated Education being offered. The particular mix arises from the teachers' study of which exam will best fit into the Steiner curriculum and allow the most latitude for study. For this reason, pupils who choose Biology, Chemistry, Physics and Art begin their examinations with GCSEs.
Once again, Edinburgh Steiner pupils returned results far exceeding the national average. Two-thirds of pupils obtained the top A marks (Grades 7-9), with 29% awarded a Grade 9 (equivalent to an A**). The national figures released by Ofsted show less than one-third (27.1%) of pupils returned an A or above this year, with 6.6% attainment at the highest grade.
Subject specific national averages show some 16.5% of Biology, Physics and Chemistry pupils achieved a Grade 9 this year, compared to 13% last year. 6.5% of Art & Design pupils obtained a Grade 9, an increase on 2019s national stat of 4.7%.
Ofsted have published GCSE results based on students being awarded their centre assessment grade or calculated grade, whichever is higher. The outcomes are presented overall and by subject compared to the 2019 outcomes published by JCQ, for all students and 16-year-olds.
All pupils in our school achieved a grade 4 or above, which is considered a pass, whilst the national average this year is 78.8%, up from 67.1% in 2019.
Congratulations also to the staff, guardians and parents who supported pupils in this endeavour.
See Upper School Exam Results 2020 (14th August, 2020) for Highers, Advanced Highers and National 5 results.
Qualifications, Exams and Careers Handbook (2019-2020)