« View all news
East Coach House features in architectural Doors Open
October 3 2019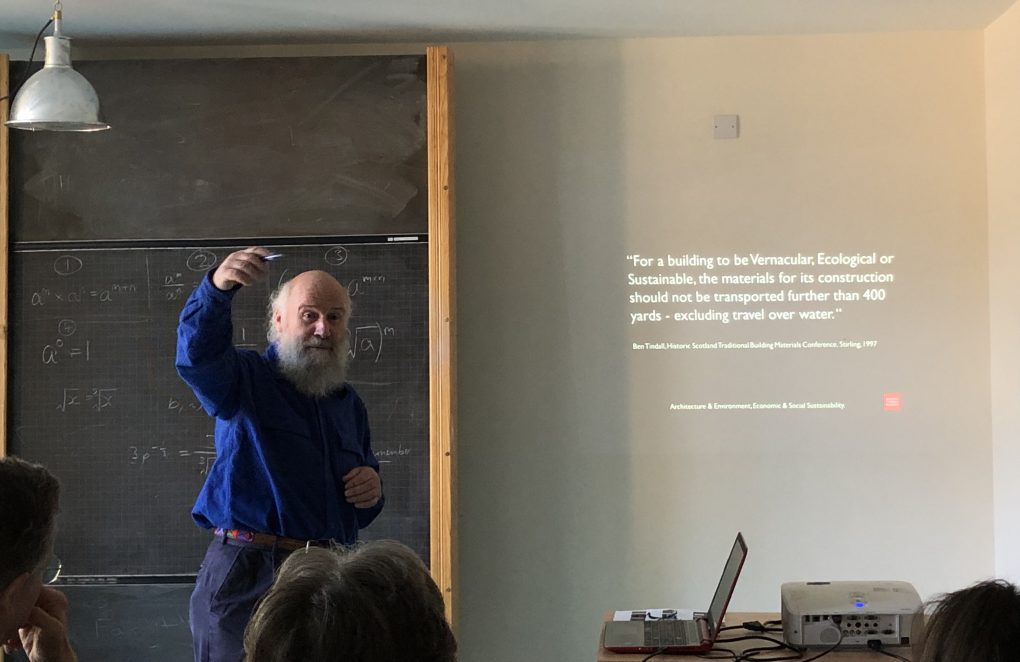 We opened our gates to the general public at the weekend, taking part in the Doors Open Day initiative showcasing the most recent example of Waldorf Architecture.

The survival of the stable block contributes to a large extent to the listed building status"
Statement of Special Interest, Circa 1875, Historic Scotland
Doors Open is an initiative encouraging people to discover some of Edinburgh's most unique and interesting buildings which are normally closed to the public. This year it celebrates its 30th anniversary. To mark the occasion, Edinburgh Steiner School was invited to open the doors to two of its buildings that sit within three acres of conversation ground.
Waldorf Architecture: Kindergarten & Final Years Coach House
A campus that delivers a curriculum spanning 15 years of a pupil's life juxtaposes two distinct physical realisations of these principles that are at both ends of the spectrum of child-friendly architecture: the unhurried, purpose- built Kindergarten for the Early Years and newly converted 19th Century coach house into 21st Century classrooms for the penultimate and final years of school.
Both are living examples of a community approach to construction, with pupil, teacher and parent participation.
GLOBAL CONNECTIONS
It's the 100th year of Waldorf Steiner education, now with 1,100 schools and almost 2,000 Kindergartens on every habitable continent. Waldorf campuses worldwide follow a remarkable and consistent ethos, drawing inspiration from founder Rudolf Steiner's teachings and his Goetheanum in Switzerland, which is considered a masterpiece of twentieth century expressionist architecture.
Steiner Waldorf education is the largest and fastest growing independent school system in the world. It is a holistic education that highly respects architecture, emphasising that pupils throughout their educational careers are profoundly influenced by their built environment.
Lead architect, Benjamin Tindall of Benjamin Tindall Architects delivered an illuminating talk on architecture and environmental, economic and social sustainability; being inspired by Steiner's buildings and teachings; and journeying from the considerations of the Early Years to a building – 30 years on.
Reusing existing buildings is a very important part of what we can do for sustainability; more than implementing energy efficient measures; for it is using energy already expended."
Benjamin Tindall of Benjamin Tindall Architects, 2019
Benjamin, and colleague Daniel, delivered an in depth architectural workshop for young people (16+) exploring concepts for the entrance gate; as well as guided tours of the buildings.
CHILDREN'S ACTIVITIES in the KINDERGARTEN
Other activities included child-friendly activities in the Kindergarten spaces lead by Early Years Steiner Waldorf Teachers. The Kindergarten has featured in Doors Open for several consecutive years, owing to its purpose-built self-build project, constructed by a team of teachers, parents, contractors, former pupils and workers from the Garvald Training centre, with the children actively involved wherever possible, learning by observation and example.
The Kindergarten was very busy with familiar and new faces enjoying 'business as usual'. It was a great opportunity for those who have expressed interest in our Parent & Child groups, Playgroup or Kindergarten to experience the rhythm and feel of the School. Reflecting the building's use, adults could witness children's interaction with the spaces – set up as on a typical kindergarten day for 3.5 – 6 year olds: adaptable, natural playthings encouraging children to employ their imagination to create their own worlds in the open teaching areas. The mature gardens, including sandpits, swings and dens, were also enjoyed.
HISTORY OF CAMPUS
The site was originally 3 individual sites that have been bought by the school. Spylaw Road was developed in the 1870s as an attractive central and smoke free suburb with large houses. Soon after they acquired their own coach house and stables.
The east stable block is a single storey and hayloft building build of sandstone rubble with ashlar dressings. The hayloft door opening break the eaves as gabled dormerheads on the front elevation and to the side elevation the gable wall has an apex stack and carriage doors at ground level. The windows are timber sash and case windows. The salvaged roof is of Scottish slate with lead flashings.
Our campus sits within three acres of Merchiston & Greenhill Conservation Area.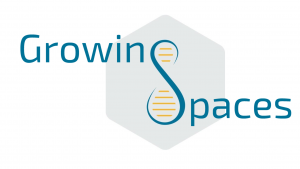 GROWING SPACES PROJECT
Growing Spaces is the School's ambitious campus development project that looks to facilitate the growth of our pupil numbers, enhance our environmental impact and protect the heritage architecture – including several C-Listed buildings -that comprise our campus.
Marking our 80th anniversary, this year we converted our 19th Century C-listed coach house into 21st Century classrooms, seen above. As the newest example of Waldorf architecture, it was recognised by international Architecture MasterPrize™ (AMP) with an 'Honourable Mention – in Architectural Design / Educational Buildings' and is a candidate for this year's A J Architecture Awards in the Schools category.
Fundraising efforts are underway to raise a further £500,000 to repair its conjoining west coach house (currently the chemistry room), and extend the biology and physics building to include a new classroom to bring the sciences under one roof.
The 150-years-old coach house, now beginning to show its age,  will be converted  into the final full-sized classroom, smaller educational space and WCs needed for a growing school.It is due to break ground in April 2020.
Perhaps of interest:
Campus Development: Growing Spaces Project 
Doors Open Day pamphlet on East Coach House: Community Construction Wins International Architectural Accolade (pamphlet produced for Doors Open event).
News: Edinburgh Steiner School Commended For Conservation in Curriculum