« View all news
Have You Got the 24th November in Your Diary?
November 5 2018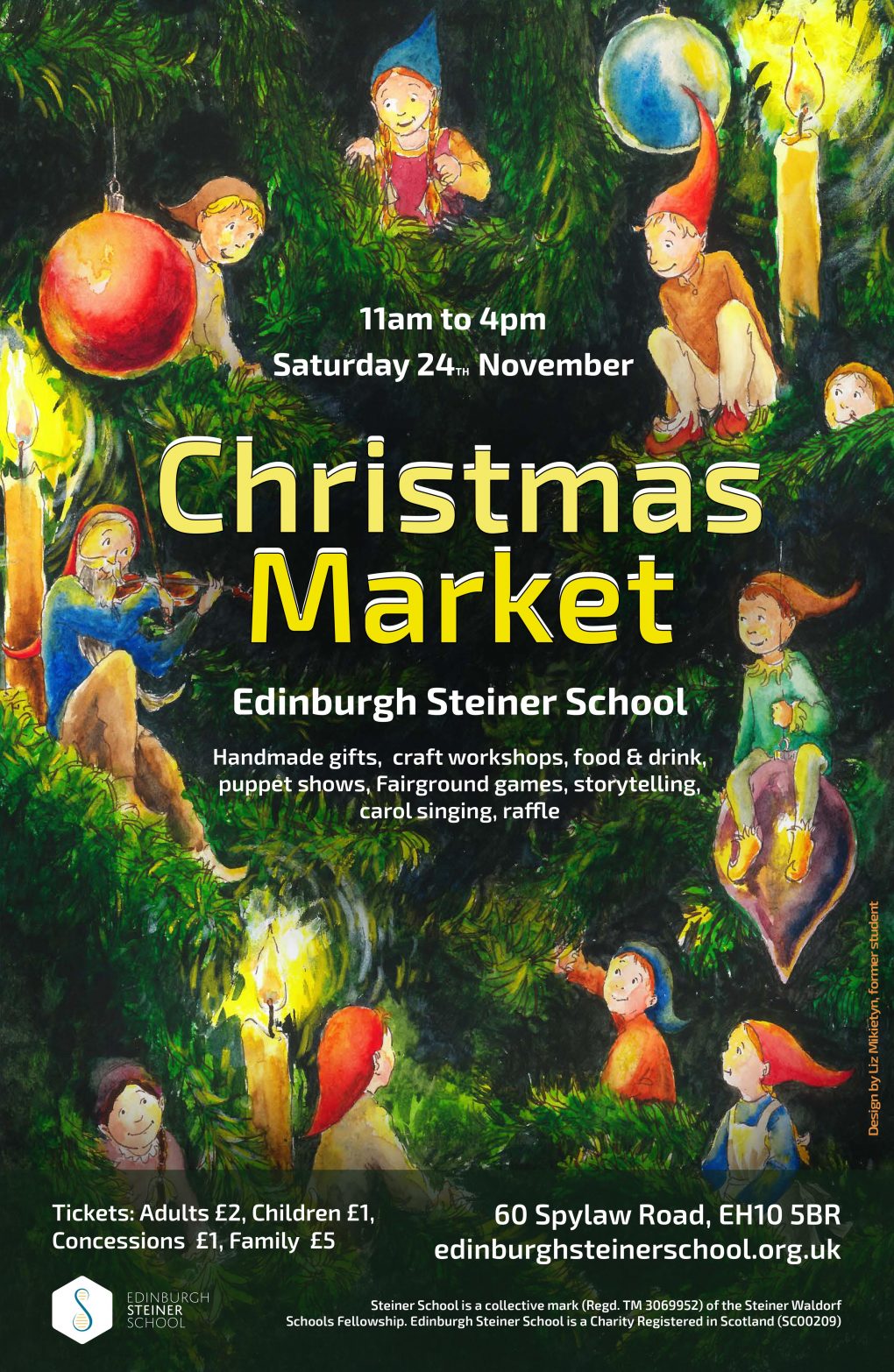 The gorgeous poster for our Christmas Market was designed by former pupil Lizzy Mikietyn. Lizzy isn't just a talented artist, but a hugely gifted musician. She is currently in her third year studying music composition at the University of Edinburgh.
The Market is a wonderful opportunity for us to welcome the wider community to celebrate with us the yuletide season. There will be plenty of options for food and entertainment for all the family and beautiful, handmade gifts. We hope to see you on Saturday 24th November between 11.00am and 4.00pm.