The Course
The Programme explores creative teaching for sustainable learning which embraces the individual child on their developing journey.
Course Strands
The Programme is over three years, each of which is a Course in its own right. It is delivered primarily through lectures, guided study, artistic practice and independent work. They include:
● Philosophy and Child Development– the focus of this strand is the self-development of the individual and generating knowledge of the background ideas which are fundamental to Steiner/Waldorf Education.
● The Teacher as Artist – through Creative Speech, Eurythmy (artistic movement), Music and the Visual Arts, these modules enable acquisition of the fundamental skills essential for teaching in a Steiner School.
● Curriculum and Pedagogy– an integrated study of Curriculum Studies focusing on the Lower School, including comparisons of various school curricula, and creative teaching and learning.
● School Experience – This strand is mandatory for those wishing to become a Teacher, who must complete a minimum of 18 weeks classroom contact time over the Course, ranging from Observation to full Teaching Practice. This is arranged with each student on an individual basis according to their circumstances, but must be completed within five years.
● Professional Standards and Values – Weaving throughout the Course, these include personal inner development and the framework of legal requirements within schools in Scotland.
● Successful completion of each year is required in order to graduate to the subsequent one. This includes achieving minimum grades in all relevant assessments.
For details on the six individual Courses, each credit-rated at SCQF Level 10 by The University of Edinburgh, view our  Prospectus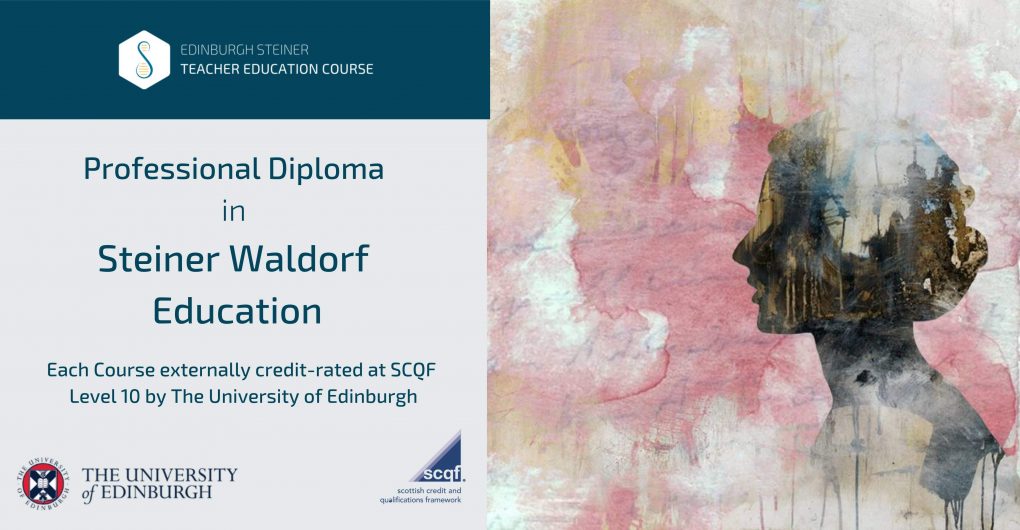 It is a legal requirement for any teacher teaching in a Scottish school to be registered with GTC Scotland. Being registered not only allows an individual to teach but it also provides assurances to employers, parents and children that teachers meet a national standard of teaching.