« View all events
Oberufer Play: The Three Kings
Wed January 22, 2020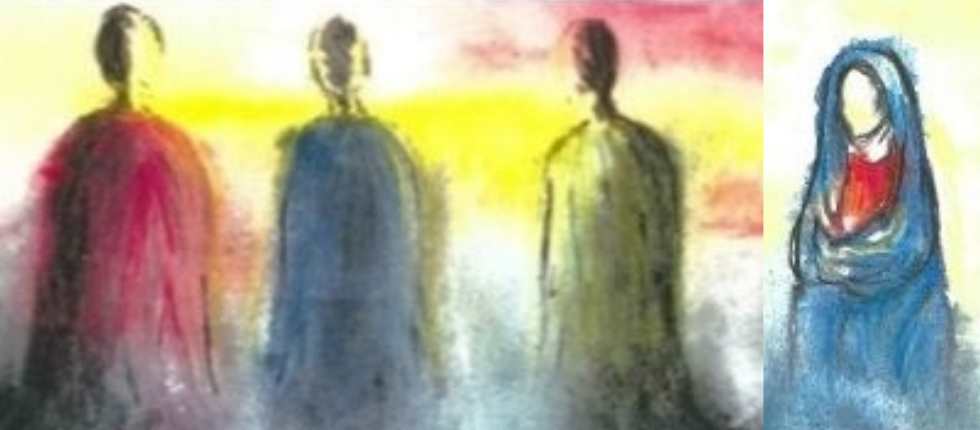 The Oberufer Christmas Plays are a trilogy which are traditionally performed in Steiner schools at Christmas time and the beginning of the new year in January. They began in the medieval times and were performed in the local taverns by the people of a small Austrian village.
The Paradise Play recounts the fall of Adam and Eve. The children do not normally view this play until they have experienced the first Old Testament main lesson in Class 3. The Shepherds' Play, full of humour, follows the three shepherds in their search for baby Jesus. Both plays were performed to the School in the last week of term. The Kings' Play, which come to the stage in January, depicts the journey of the Magi, and is watched by pupils from Class 6 upwards.
The performers are drawn from staff, pupils and alumni, and there is much secrecy around the casting, which is not revealed until the day; offered as a gift to the pupils of the school from their teachers; and presented to the wider school community and the general public too during the festive season.
The last of the triology of Christmas plays is open to the public on the evening of Wednesday 22nd January. It will then be performed a second time to the School (Class 6 upwards) on Thursday 23rd January.
This year's performance will be dedicated to former Drama and English teacher, Peter Snow, who spent 28 years at the chalkface. He was a regular actor in all three of the Oberufer plays, identifying especially with the kings. Peter sadly passed away on Wednesday 18th December.